Today's
Top Ten Tuesday
topic is "Books with My Favorite Color on the Cover." I'm a huge fan intense, saturated colors - reds, blues, hot pinks, and purple. Purple's my favorite, though, so let's go with that.
1. Of course, we're going to start with my own purple book, the cover I designed myself. While this isn't my favorite of the Bookania Quests, it is my favorite of the covers - although my current plans for Honor's cover might give it a run for its money.
2. Okay, just to warn you all now - there's going to be a LOT of fairy tale retellings on this list. This book is, to me, the high point of the series ... book three I was meh about (though it wasn't bad), and thereafter, other authors have handled the world/characters, and I really preferred Hale's treatment of the characters. But ... let me just say. Maddie Hatter.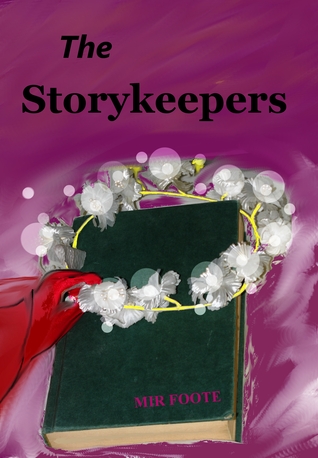 3. This was a book I read back in the dark ages. And I really don't remember much about it except that there were orphans, storytelling, and I rather liked it.
4&5. These books were interesting. I need to continue the series. But orphan princesses!
6. Back to the fairy tale retellings! This is an adorable little series that I'm quite in love with. This isn't my favorite of the collection, but it's delightful nonetheless.
7. This is a series I read for the sole reason of the main character sharing my name. And it's quite a good little series, too. Highly recommend. And this particular volume is my favorite (though please don't read them out of order). Time travel awesomeness is always awesome.
8. Now, THIS is a book from the dark ages. I devoured this series back when I was little and squishy ... although, confession, I don't think I ever read this particular one. I ... uh ... lost the copy that we borrowed from the library. (We did find it, eventually, but I never actually read it) Rose (Beauty) was never my favorite character (she had had the unfortunate honor of being the NoTP of my first Love Triangle), but I otherwise quite loved these books.
9. Here's a book I just read this year. Lovely story. The author will be taking part in Indie e-Con this year, so please stay tuned.
10. And, finally, we abandon fantasy and Kingdom fiction for a sci-fi. I'm thoroughly in love with Pennington's Firmamant series. Highly recommend.
What's your favorite purple book?